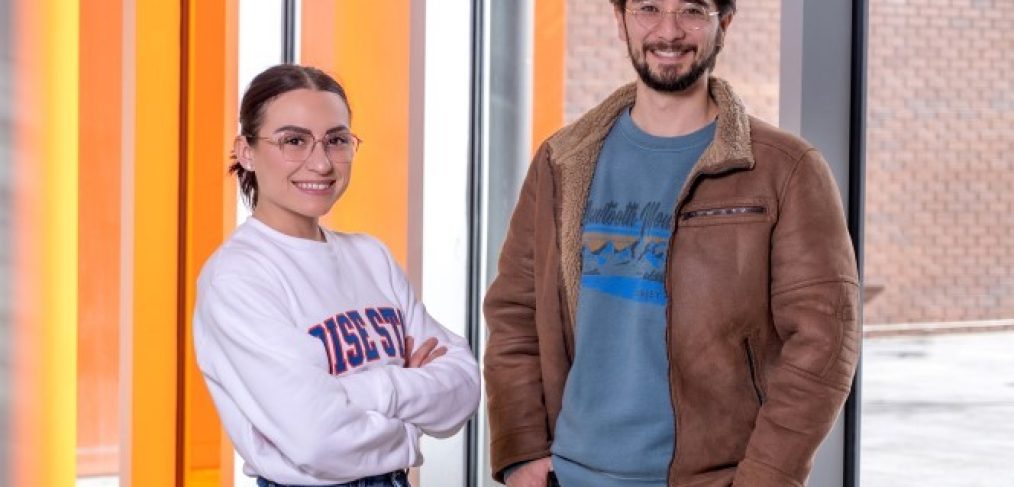 Idaho Space Grant Consortium Awards Student Fellows
It's incredible how much space exploration research begins at Boise State. In keeping with a long tradition, two Broncos brought home prestigious NASA Idaho Space Grant Consortium fellowships in 2022.
The fellowships provide funding for students to conduct research, attend conferences and participate in other STEM-related activities related to NASA's mission – developing new technologies and advancing scientific knowledge.
Doctoral student Cyrus Koroni from Inglewood, California, and undergraduate Ally Almaraz from Caldwell, Idaho, study in the College of Engineering's Micron School of Materials Science and Engineering, but are tackling different areas of space exploration with their research.
Read the full article on Boise State News.
Author and Image Credit: Boise State News