recognizing
impactful
individuals
The National Space Grant Distinguished Service Award was established to recognize individuals whose life and career have had a long lasting impact in a science, engineering or education field that is related to aeronautic, aviation, or space endeavors. The inaugural award was presented in 2003 to former Senator and Secretary of the Treasury Lloyd M. Bentsen for his visionary work in creating the National Space Grant College and Fellowship Act.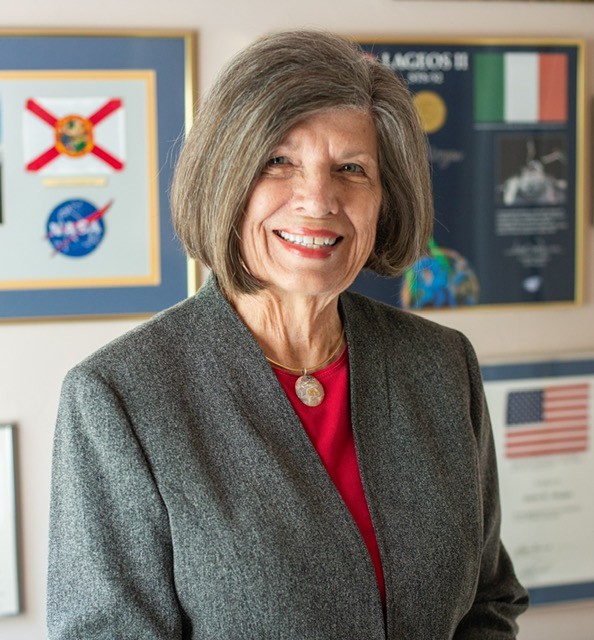 JoAnn Morgan | 2021
JoAnn Morgan's passion for knowledge along with her special interests in science, mathematics, and engineering fueled a career with NASA from its inception. She became a trail blazing female engineer – the first to work in a technical capacity on the Apollo launch teams at Cape Canaveral. Morgan's NASA position as Instrumentation Controller for the historic Apollo 11 mission opened the door for women on launch teams and paved the way for her career to bloom with many firsts in management and technical leadership positions at Kennedy Space Center.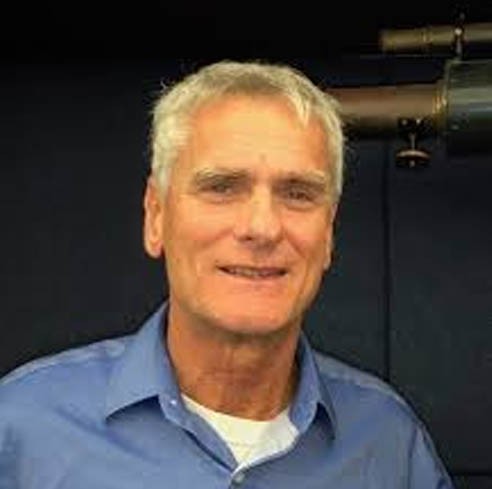 Dr. Christopher P. McKay | 2019
Dr. Christopher P. McKay is a planetary scientist at NASA Ames Research Center, studying planetary atmospheres, astrobiology, and terraforming. McKay majored in physics at Florida Atlantic University, where he also studied mechanical engineering, graduating in 1975,and received his PhD in astrogeophysics from the University of Colorado in 1982.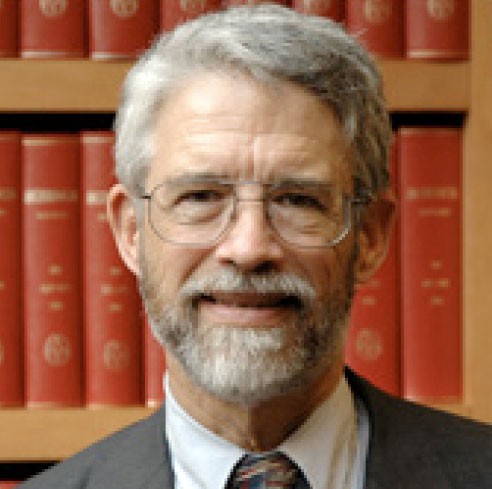 Dr. John P. Holdren | 2018
Dr. John P. Holdren is the Teresa and John Heinz Professor of Environmental Policy at the Kennedy School of Government; Co-Director of the Program on Science, Technology, and Public Policy in the Kennedy School's Belfer Center for Science and International Affairs; and Professor of Environmental Science and Policy in the Department of Earth and Planetary Sciences at Harvard University.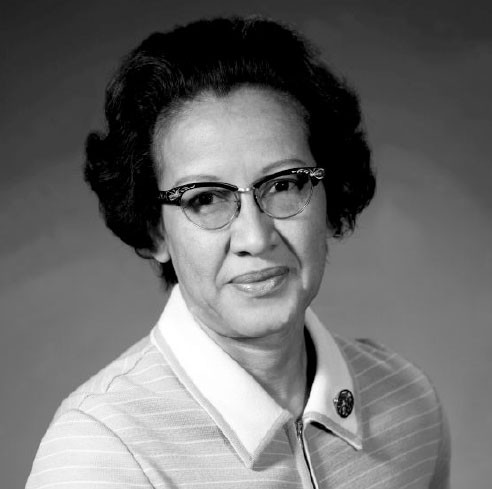 Dr. Katherine Coleman Goble Johnson | 2017
Dr. Katherine Coleman Goble Johnson (born August 26, 1918) is a physicist and mathematician who made contributions to the United States' aeronautics and space programs with the early application of digital electronic computers at NASA. Known for accuracy in computerized celestial navigation, her technical work at NASA spanned decades during which she participated in calculating the trajectories, launch windows, and emergency back-up return paths for many flights from Project...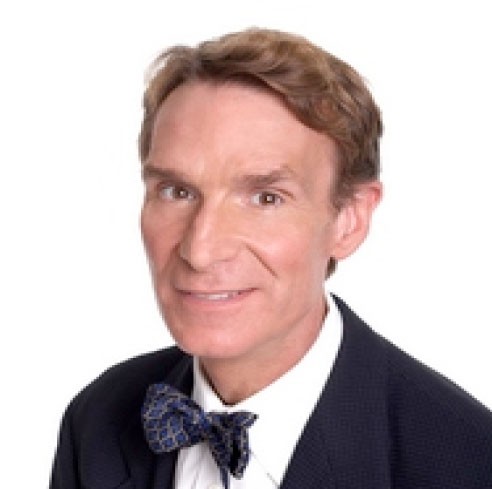 Bill Nye | 2016
American science educator William Sanford Nye, better known as Bill Nye "The Science Guy," was born in Washington, D.C., on November 27, 1955, to Jacqueline and Edwin Darby Nye. Brilliant in math and science, Nye's mother was recruited to become a codebreaker during World War II. His father was held in a Japanese prisoner of war camp, where he had no electricity, for four years: The experience made Edwin Nye a sundial enthusiast, and later, his son would become one himself.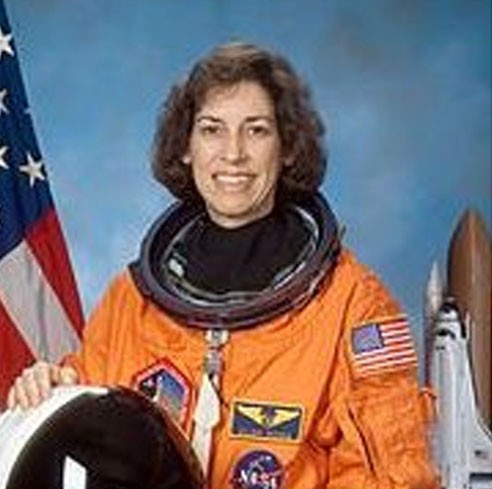 Dr. Ellen Ochoa | 2015
The NASA Space Grant community is pleased to announce that Dr. Ellen Ochoa has been selected as the recipient of the 2015 National Space Grant Distinguished Service Award. She will accept the award in person on the evening of Friday, February 27, 2015, at the Westin Crystal City Hotel in Arlington, VA, where a reception and dinner will be held in her honor.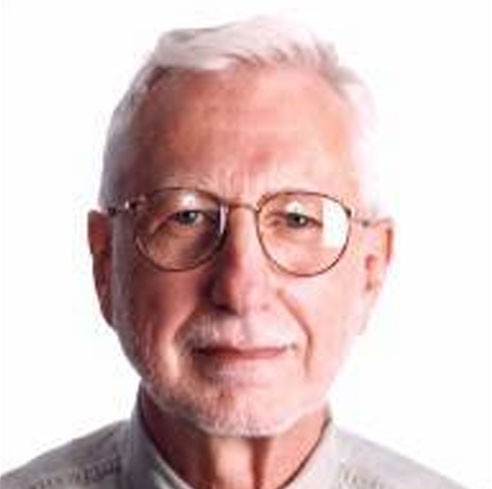 Dr. Julius Dasch | 2013
Dr. Julius Dasch has served as Program Manager for the NASA National Space Grant and EPSCoR programs at NASA Headquarters in Washington, DC. His more than 150 publications are in Marine Geochemistry, Geochronology (terrestrial and lunar rocks and meteorites) and science education.
In addition to a Fulbright Fellowship Award, he has served as chairman of the Geological Society of America (Cordilleran Section), President of the Oregon Academy of Science, and is a recipient of the Burlington Northern Faculty Fellowship for Teaching.
He has received the International Astronautical Federation Frank J. Malina Medal for Space Education in Beijing, China. He is a Distinguished Alumnus of Sul Ross State University.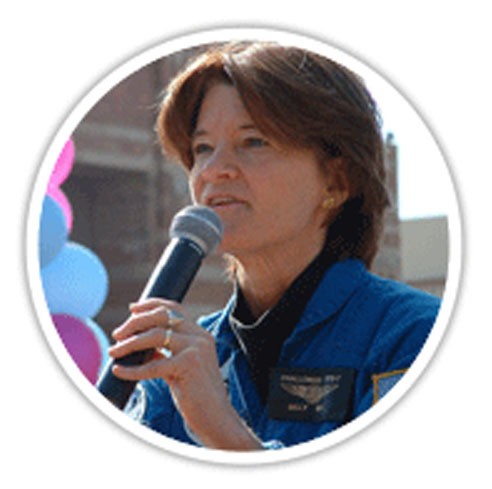 Dr. Sally K Ride | 2012
Dr. Ride was selected as an astronaut candidate by NASA in January 1978. In August 1979, she completed a 1-year training and evaluation period, making her eligible for assignment as a mission specialist on future Space Shuttle flight crews. She subsequently performed as an on-orbit capsule communicator (CAPCOM) on the STS-2 and STS-3 missions.
Dr. Ride was a mission specialist on STS-7, which launched from Kennedy Space Center, Florida, on June 18, 1983. She was accompanied by Captain Robert L. Crippen (spacecraft commander), Captain Frederick H. Hauck (pilot), and fellow mission specialists Colonel John M. Fabian and Dr. Norman E. Thagard.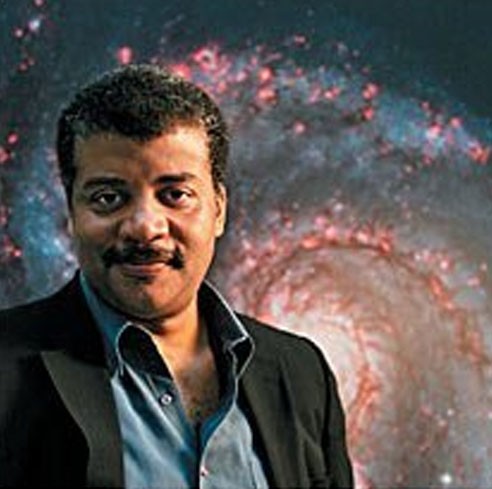 Dr. Neil deGrasse Tyson | 2011
A childhood glimpse of the Moon through binoculars helped steer Dr. Neil deGrasse Tyson towards his lifelong passion for science, space exploration, and unraveling the universe's far flung mysteries. Eventually, that closer look at another world also led Tyson to his role on The Planetary Society's Board of Directors, serving first as Vice President for three years and now as Chairman of the Board.
An astrophysicist with the American Museum of Natural History and the Frederick P. Rose Director of the Hayden Planetarium, Tyson remains close to his hometown roots in New York City where he graduated from the Bronx High School of Science. Tyson earned his BA in Physics from Harvard and his PhD in Astrophysics from Columbia.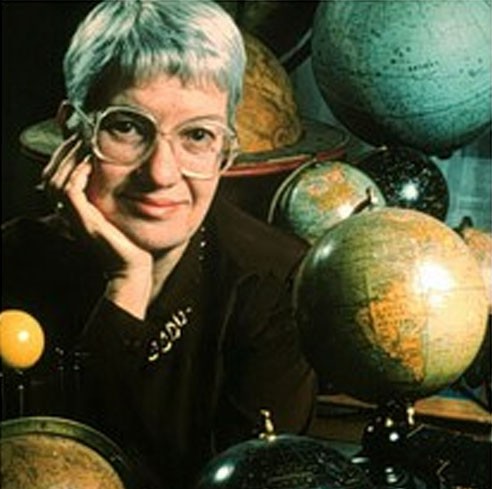 Dr. Vera Rubin | 2010
Born in Philadelphia, Pennsylvania, Dr. Rubin was educated at Vassar, at Cornell, and at Georgetown University, Washington DC, where she obtained her PhD in 1954. Since 1965 she has worked at the Carnegie Institution, Washington DC, while also being an adjunct staff member of the Mount Wilson and Las Campanas observatories.
Dr. Rubin's main work has long been concerned with galactic rotation measurements and it has led to one of the more persistent problems of modern astronomy. She has concentrated on spiral galaxies and has measured the rotational velocities of the arms of the galaxy as their distance from the center increases. The velocities of the spiral arms are measured by determining their doppler shifts.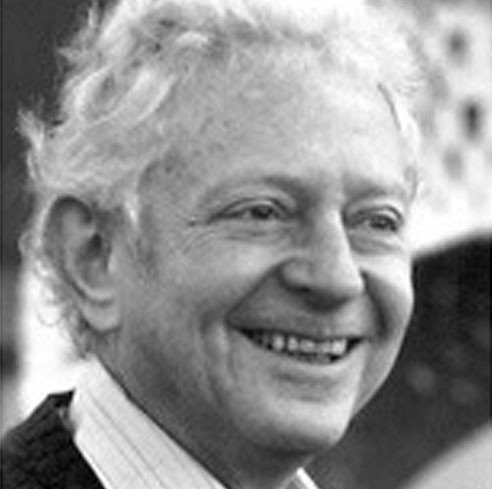 Dr. Leon Lederman | 2009
Dr. Leon Lederman was honored as the recipient of the 2009 National Space Grant Distinguished Service Award for for his inspiring, lifelong commitment to space exploration. Leon M. Lederman, internationally renowned high-energy physicist, is Director Emeritus of Fermi National Accelerator Laboratory in Batavia, Illinois and holds an appointment as Pritzker Professor of Science at Illinois Institute of Technology, Chicago. Dr. Lederman served as Chairman of the State of Illinois Governor's Science Advisory Committee. He is a founder and the inaugural Resident Scholar at the Illinois Mathematics and Science Academy, a 3-year residential public high school for the gifted. Dr. Lederman was the Director of Fermi National Accelerator Laboratory from 1979 to 1989. He is a founder and Chairman Emeritus of the Teachers Academy for Mathematics and Science, which was active in the professional development of primary school teachers in Chicago from 1990 to 2003.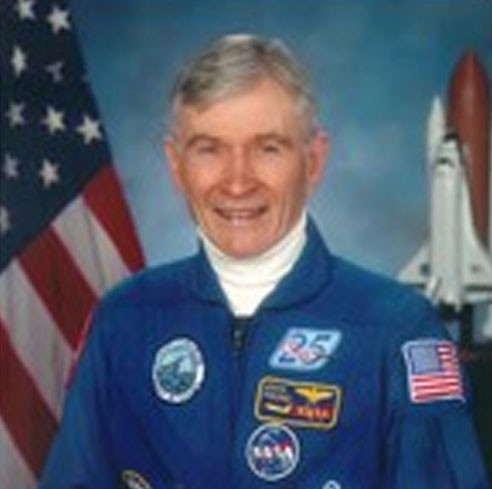 Captain John W Young | 2007
On February 28, 2007 Captain John W Young was honored as the recipient of the 2007 National Space Grant Distinguished Service Award for for his inspiring, lifelong commitment to space exploration. In September 1962, he was selected as an astronaut. He was the first person to fly in space six times from Earth, and seven times counting his lunar liftoff. The first flight was with Gus Grissom in Gemini 3, the first manned Gemini mission, on March 23, 1965. This was a complete end-to-end test of the Gemini spacecraft, during which Grissom accomplished the first manual change of orbit altitude and plane and the first lifting reentry, and Young operated the first computer on a manned spacecraft. On Gemini 10, July 18-21, 1966, Young, as Commander, and Mike Collins, as Pilot, completed a dual rendezvous with two separate Agena target vehicles. While Young flew close formation on the second Agena, Collins did an extravehicular transfer to retrieve a micro meteorite detector from that Agena.
John H. Glenn | 2006
John H. Glenn, Jr. was a pilot in both World War II and the Korean War. He became one of America's original seven Mercury astronauts and orbited Earth three times on 20 February 1962 in the capsule Friendship 7. He returned to orbit in late 1998, joining the crew of the space shuttle Discovery in a mission that became a nostalgic salute to a space pioneer. Glenn was elected Senator from Ohio in 1974, serving until 1999.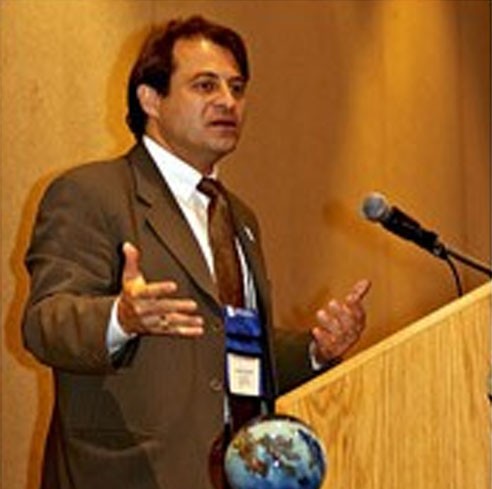 Dr. Peter Diamandis | 2005
Dr. Peter Diamandis is a pioneer and leader in the commercial space arena. Dr. Diamandis is the Chairman and CEO of the X PRIZE Foundation (www.xprize.org), which recently awarded a $10,000,000 prize for private spaceflight. He is also the CEO of Zero Gravity Corporation (www.nogravity.com) a commercial space company that offers FAA-certified weightless flights utilizing a specially modified Boeing 727-200 aircraft. Peter is a Founder and Trustee of the International Space University (ISU) where he served as the University's first Managing Director.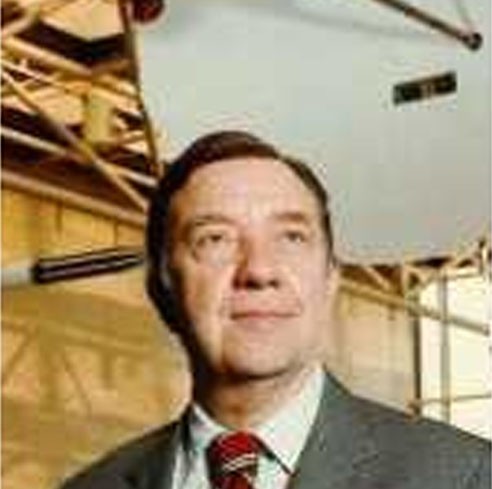 Dr. James A. Van Allen | 2004
Born on September 7, 1914, in Mount Pleasant, Iowa, Dr. James A. Van Allen showed an interest in mechanisms and devices at an early age. He enjoyed science, math, and mechanical skills in high school, which he completed in June 1931 as class valedictorian. He entered Iowa Wesleyan College in the fall of 1931 (paying tuition of $45 per semester ). After taking all of the physics, chemistry, and mathematics courses available, he completed his undergraduate work and graduated summa cum laude in 1935. He then entered the University of Iowa where he received an M.S. in 1936 and his Ph.D. in 1939.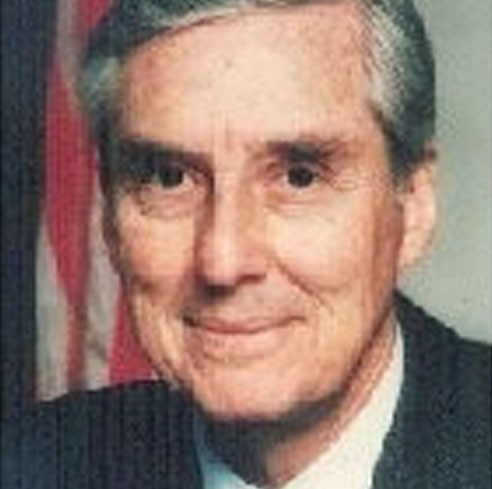 The Honorable Lloyd Bentsen | 2004
To Make a Nomination
To submit a nomination for future awards please complete the National Space Grant
Distinguished Service Award Nomination Form. We'd love to hear from you!
ABOUT THE AWARD...
Created by artist Josh Simpson, the Planet Award is made from blown glass and incorporates intricate, beautifully named Florentine styles such as vetro a filigrana, vetro a retori, vetro reticello, and millefiori. The methods are merged, incorporating the ornamental spirals and filaments within multi-layered glass spheres. Simpson's inspirations for the Planet Award were the first photos taken of earth and the heavens by NASA's earliest astronauts.