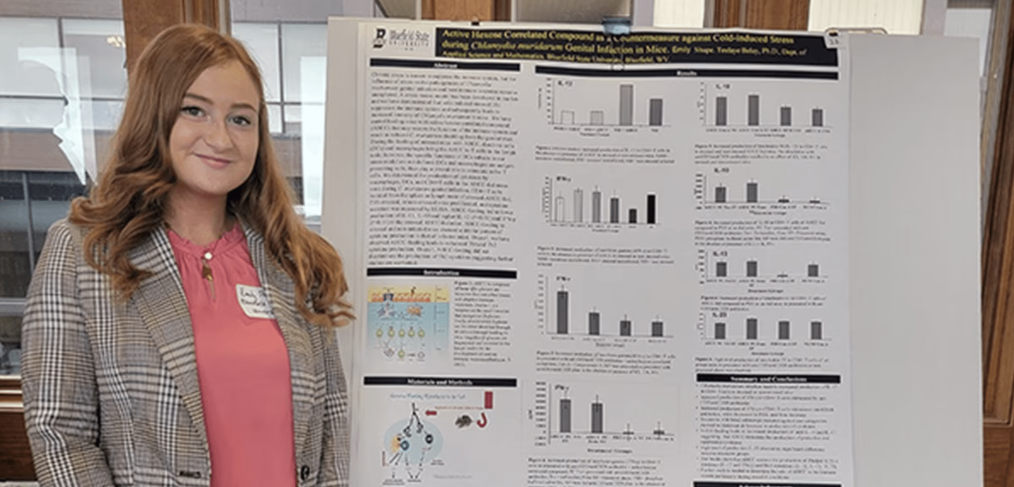 BSU's Emily Shupe Awarded NASA West Virginia Space Grant Research Award
BLUEFIELD, W.Va. (WVVA) – Emily Shupe, a rising junior at Bluefield State University, has been awarded a NASA West Virginia Space Grant research award and is also being considered for early admission into the West Virginia College of Osteopathic Medicine (WVSOM).
She received the grant under the supervision of Professor Tesfaye Belay, and the grant will allow Shupe to continue her work researching a bacterium that can infect astronauts during space flight. "I submitted an essay describing my research and the steps involved in conducting the research," she explained.
Read the full article on wvva.com.
Author Credit: Kassidy Brown
Image Credit: WVVA News