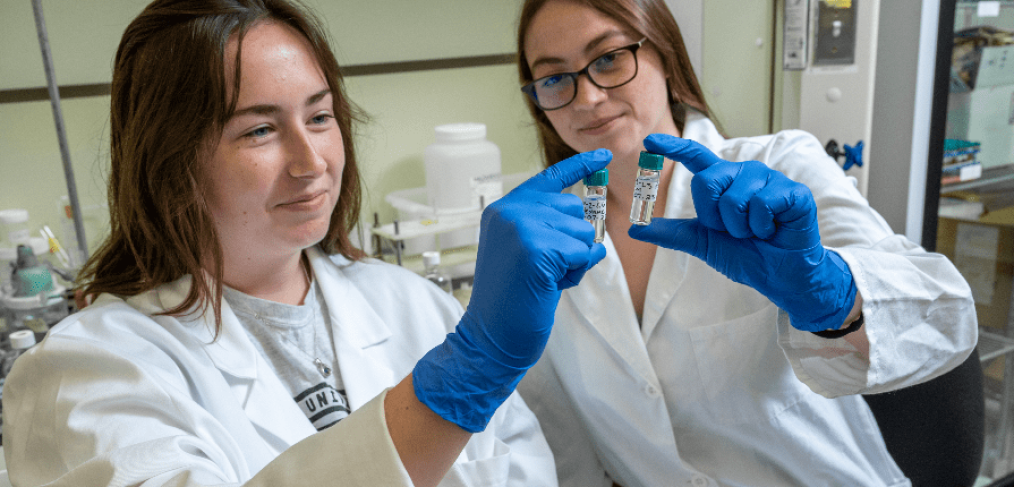 Mars in mind: Bryant students earn funding from NASA RI Space Grant Consortium
If you need to find Jillian Sylvia '24 or Jenavieve Lyon '26 this summer, look no further than Bryant's research labs. The two School of Health and Behavioral Sciences students received $7,300 each from the NASA Rhode Island Space Grant Consortium for two projects and are working to develop technologies and lab protocols meant to help up-and-coming space programs.
Sylvia, a Biology major and seasoned summer research fellow, is creating new techniques to characterize climate on Earth's past and present landscapes. The methods she develops could eventually be applied to Mars rock samples to look at the planet's preservation.
Meanwhile, Lyon — an Environmental Science major engaging in her first summer research experience — is using rock and sedimentary samples to study past climate changes and apply this information to the climate changes humans are experiencing today.
Read the full article online at news.bryant.edu.
Author Credit: Emma Bartlett
Image Credit: Bryant University