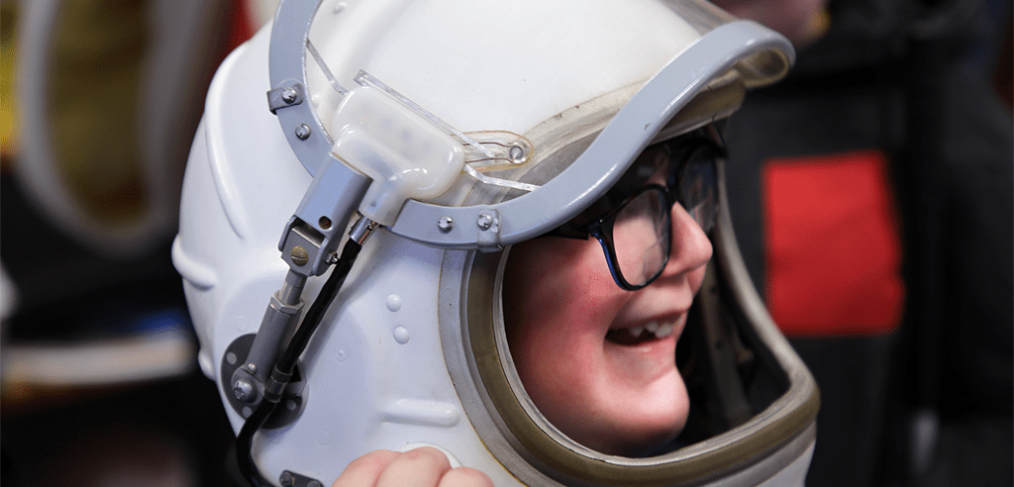 North Dakota Space Grant Consortium Makes Space for Everyone
The NASA Space Grant Consortium, a nationwide effort started by NASA to increase interest and engagement in STEM and space studies in K-12 and university students, invited students with visual impairment from the North Dakota Vision Services/School for the Blind for a tour of the University's comprehensive Space Studies facilities on May 1.
The North Dakota Space Grant Consortium, a part of NASA's consortia, is housed in UND's Clifford Hall and seeks to connect Space Studies students and faculty with NASA expertise and research.
Read the full article on the UND Today website.
Image Credit: Photo by Walter Criswell/UND Today.
Author Credit: