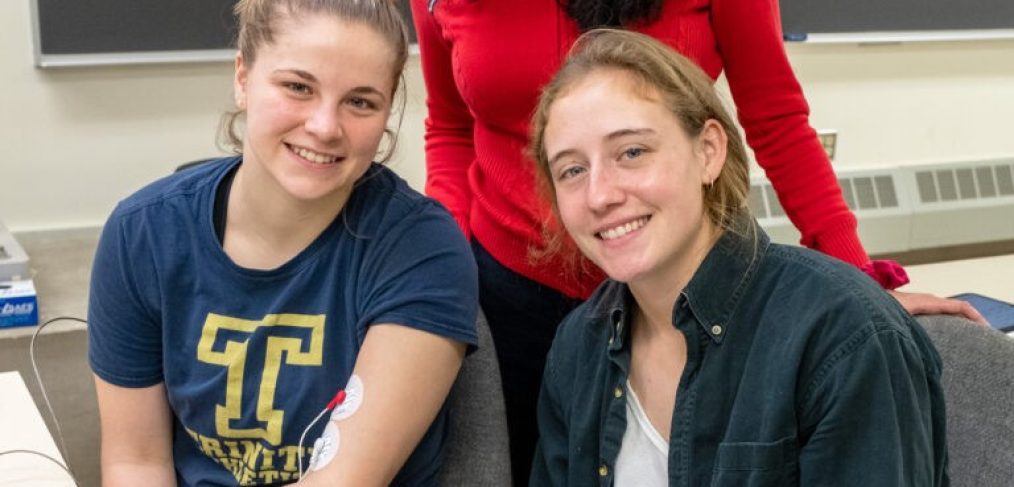 Connecticut Space Grant Consortium Awards Grants to Engineering Students
Trinity College engineering majors Kevin Clark '23 and Ananya Swamy '23 recently received student project grant awards from the NASA Connecticut Space Grant Consortium (CTSGC).
Working on their senior capstone projects this year, the students have the opportunity to develop innovative engineering projects with the help of their group members, project advisers, and now the added support of NASA grant funds. The CTSGC is a federal program that provides funding and internship opportunities for students and faculty in Connecticut.
As the representatives for their projects, Clark—a physics and engineering major with a concentration in mechanical engineering—and Swamy—an engineering major with a concentration in computer engineering—submitted their grant proposals in October 2022. Clark received a $1,500 grant for his group's project, "Geothermal Energy Systems," and Swamy received a $1,075 grant for her group's project, "Muscle Activation Visualization System for Microgravity Environments."
Read the full article on trincoll.edu
Author Credit: HANNAH LORENZO
Image Credit: Trinity College | GRANT RECIPIENT ANANYA SWAMY '23 (STANDING) MEETS WITH PROJECT TEAM MEMBERS SCARLETT GILLETTE '23 (LEFT) AND ALISYN MCNAMARA '23