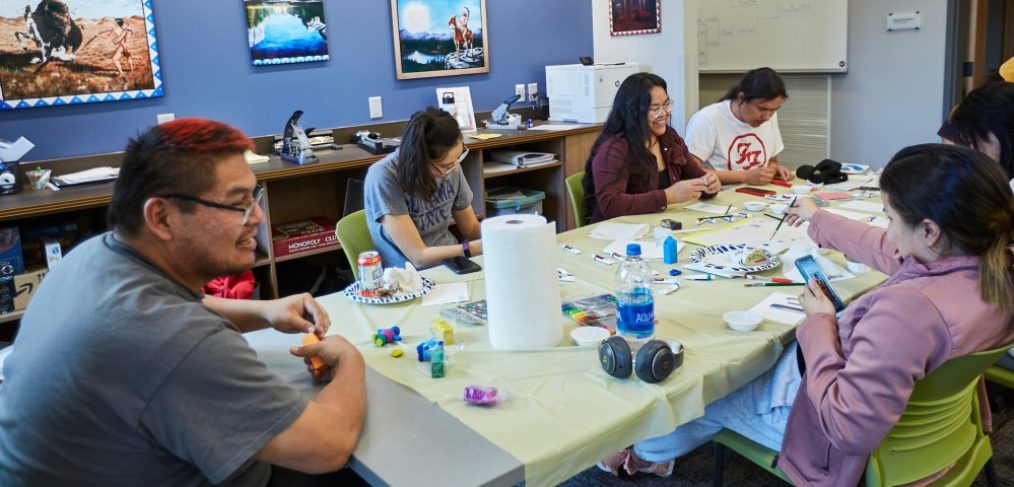 MSU Native Student Preview Day – Co-hosted and Sponsored by Montana Space Grant Consortium
BOZEMAN – Montana State University will host high school and transfer students from all over Montana at Native Student Preview Day on Monday, Jan. 23. The event is designed to offer Native students a culturally relevant campus visit experience and provide in-depth information about what it's like to attend MSU.
Kristie Russette, outreach coordinator and recruitment specialist for MSU's Native American Studies program, said MSU continues to increase resources for Native students as their enrollment grows. Organizers will showcase those resources, including American Indian Hall, which celebrated its grand opening in October 2021.
Read the full article on Montana.edu
Image Credit and Image Description: Montana State University students study and socialize in the American Indian/Alaska Native Student Success Services Center in the American Indian Hall on campus, Friday, May 6, 2022, in Bozeman, Montana. MSU Photo by Adrian Sanchez-Gonzalez