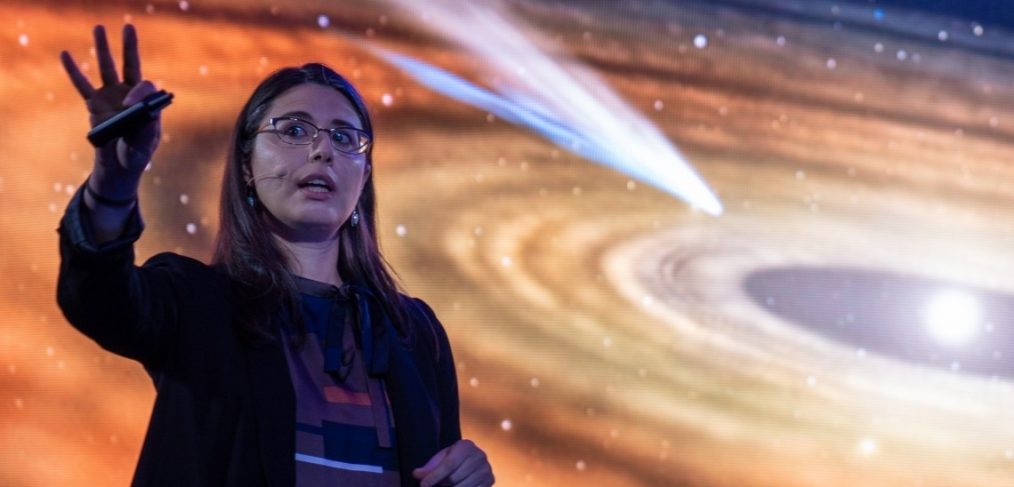 Planetary scientist (and AZ Space Grant Alum!) Dani DellaGiustina makes Popular Science Brilliant 10
The University of Arizona's Daniella "Dani" DellaGiustina shot for the stars and has already landed among them. Today, the planetary scientist was named one of Popular Science's Brilliant 10 – an annual list of early-career scientists and engineers who are developing innovative approaches to problems across a range of disciplines.
DellaGiustina is an assistant professor of planetary sciences in the university's Lunar and Planetary Laboratory and deputy principal investigator of NASA's UArizona-led OSIRIS-REx asteroid sample return mission. She is also principal investigator of the extended OSIRIS-REx mission, dubbed OSIRIS-APEX, which will visit the near-Earth asteroid Apophis.
Read the full article on news.arizona.edu
Image Credit: Kyle Mittan/University Communications
Author Credit: Mikayla Mace Kelley