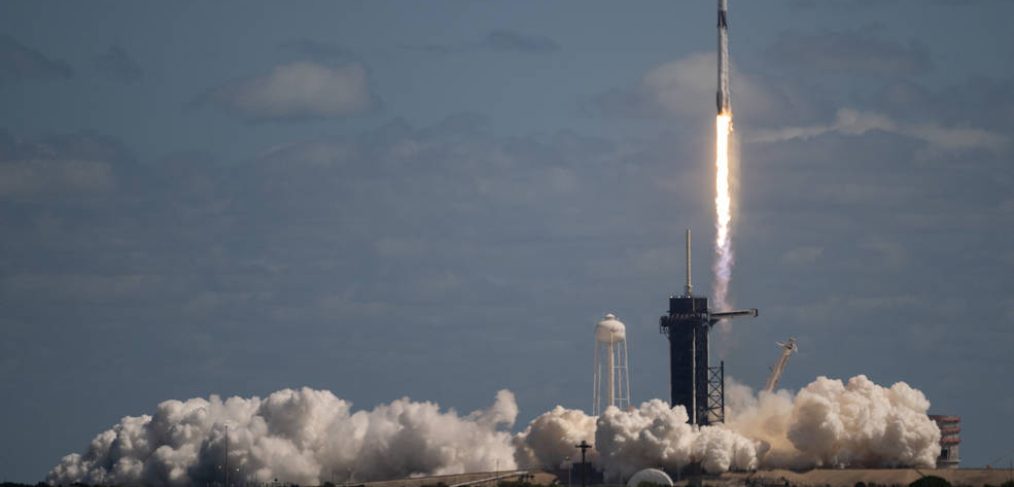 NASA's SpaceX Crew-5 Launches to International Space Station
The crew members assigned to NASA's SpaceX Crew-5 mission are in orbit following their launch to the International Space Station noon EDT Wednesday, from Launch Complex 39A at NASA's Kennedy Space Center in Florida. The international crew will serve as the agency's fifth commercial crew rotation mission with SpaceX aboard the orbital laboratory.
A SpaceX Falcon 9 rocket propelled the Dragon Endurance spacecraft into orbit carrying NASA astronauts Nicole Mann as mission commander, and Josh Cassada, pilot. JAXA (Japan Aerospace Exploration Agency) astronaut Koichi Wakata and Roscosmos cosmonaut Anna Kikina, also aboard the Dragon, will serve as mission specialists for their science expedition in microgravity aboard the space station.
Read the full article on NASA.gov here.
Author Credit:Gerelle Dodson
Image Credit:NASA/Joel Kowsky