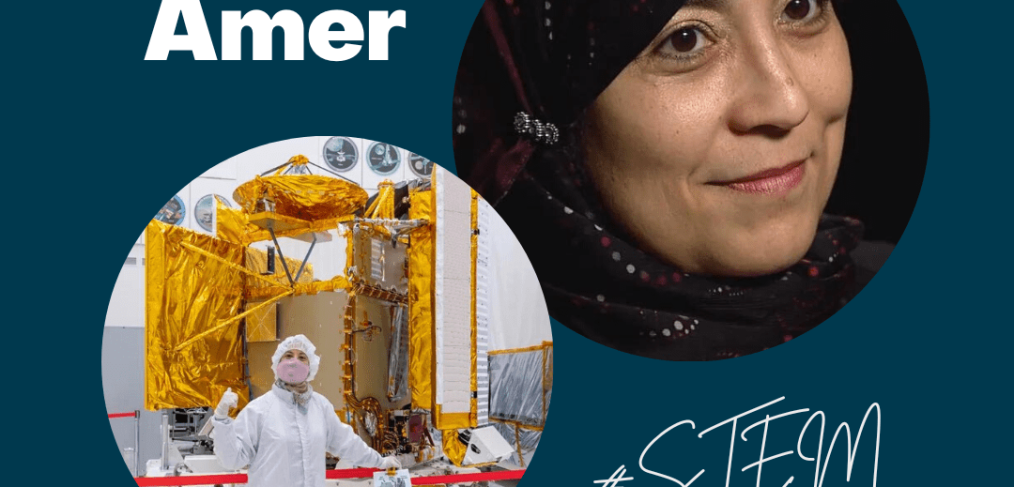 Muslim Women of NASA: Tahani Amer Taking on the Lead
 Growing up in the suburbs of Cairo and watching her father fix his car's engine, little Tahani Amer discovered her unwavering passion for engineering.
Getting married at the age of 17 and still chasing her dreams with all the growing responsibility — even passing her first advanced calculus class with an "A" without being acquainted with English, this Muslim woman has been defying the odds since the second she stepped into the U.S. With her three simple yet empowering principles, Amer has become one of the leading Muslim women that are laying a solid foundation for many Muslim girls to unapologetically break into STEM and chase their dreams.
As we head into Muslim Women's Day, we sat with Amer to talk about her journey as one of the Muslim women of NASA: how she got there, what inspired her to pursue her career path, and how she currently navigates her life as the Program Executive for the Earth Science Division in the Science Mission Directorate at NASA Headquarters.
Muslim Girl: How did you end up working at NASA?
Tahani Amer: NASA is my dream job. I have been working at NASA for over 30 years. I started when I was an undergraduate at Old Dominion University in Norfolk, VA. I collaborated with NASA during my senior research project. It was a great opportunity and an exciting experience to work with the best talent in the world to advance aeronautics and technology.
The Virginia Space Grant Consortium supported my entry into NASA programs by providing grants to excelling women engineers and scientists. I was the first woman to be selected for the program. After I successfully completed my project and graduated, I applied for a job at NASA.
Read the full news story on muslimgirl.com
Author Credit: Tasnim Broud | https://muslimgirl.com/ 
Image Credit: "Photo Courtesy of Tahani Amer" | "Tahani Amer / SWOT Satellite in NASA's Jet Propulsion Laboratory (JPL) cleanroom"