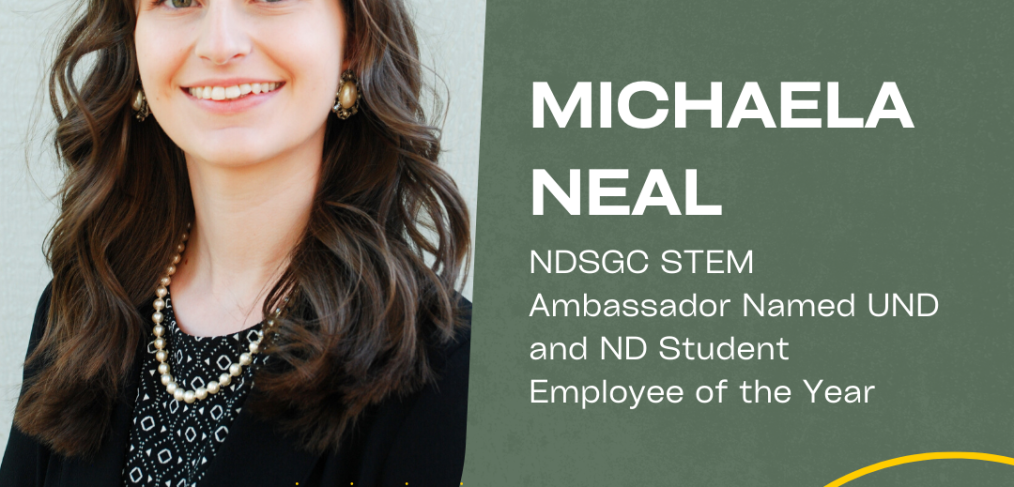 ND Space Grant Student – Michaela Neal – Named ND Student Employee of the Year
The Office of Human Resources & Payroll Services is pleased to recognize Michaela L. Neal, a STEM Ambassador for the North Dakota Space Grant Consortium (NDSGC), as the 2022 Student Employee of the Year.
This recognition highlights the outstanding students employed part-time at UND. Michaela was selected as this year's honoree, out of a total of eighteen nominations, by the Student Employee of the Year Committee. Michaela was recognized at the university level and was also chosen as the North Dakota Student Employee of the year by the Midwest Association of Student Employment Administrators (MASEA). MASEA selected Michaela as one of the regional runners-up, and her nomination was reviewed and recognized on the national level.
Image Credit: M. Neal