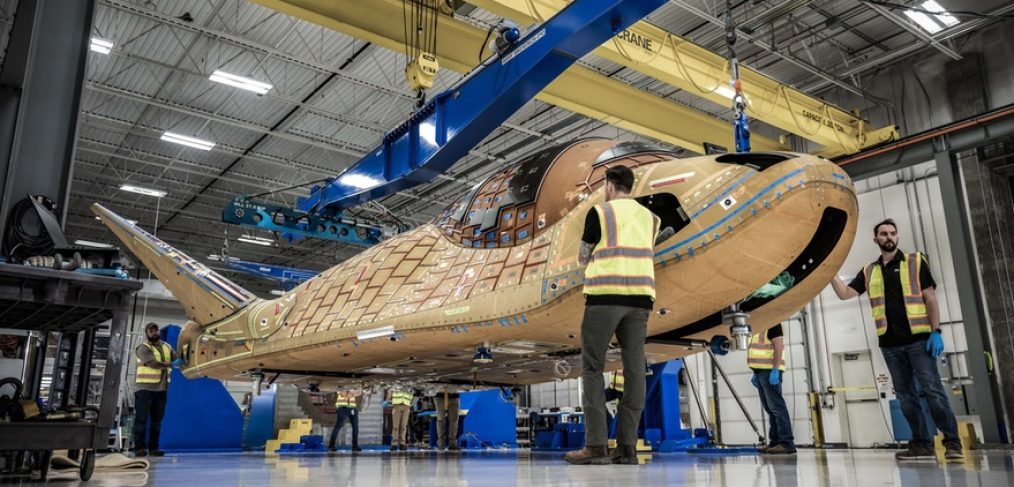 First Dream Chaser vehicle takes shape
Sierra Space says it is making good progress on its first Dream Chaser spaceplane as the company looks ahead to versions of the vehicle that can carry crews and perform national security missions.
The company provided SpaceNews with images of the first Dream Chaser, named Tenacity, being assembled at its Colorado headquarters. The vehicle's structure is now largely complete, but there is still more work to install its thermal protection system and other components.
Author Credit: Jeff Foust, Space News
Image Credit: Sierra Space