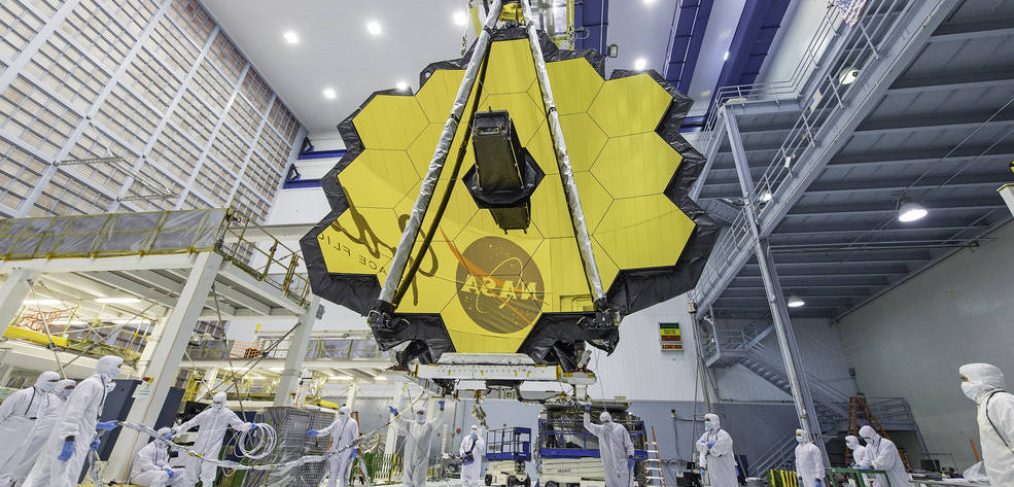 What's next for NASA's newly launched James Webb Space Telescope
NASA's next big space observatory is finally aloft, but it'll be a while before it starts its highly anticipated science mission.
The $10 billion James Webb Space Telescope launched atop an Ariane 5 rocket from French Guiana yesterday (Dec. 25), kicking off a long-delayed, potentially transformative mission to study the early universe, nearby exoplanets and more. Telescope team members (and the rest of us) will have to remain patient, however, for Webb has a lot of work to do before it gets up and running.
Image Credit: NASA