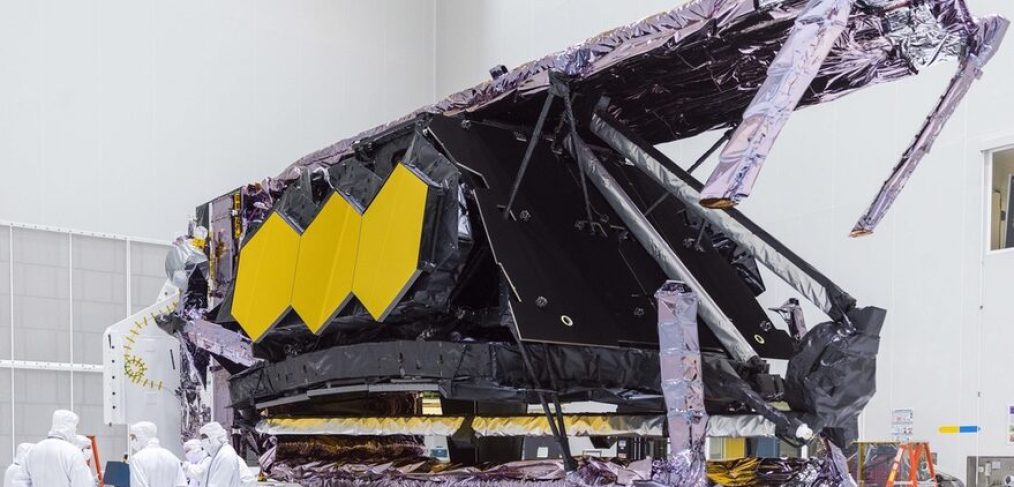 JWST launch preparations on track
DUBAI, U.A.E. — The success of the most recent Ariane 5 launch has allowed preparations for the launch of NASA's James Webb Space Telescope to move into the home stretch, officials said Oct. 27.
During a panel discussion at the 72nd International Astronautical Congress, representatives of NASA, the European Space Agency, Arianespace and other expressed confidence that the long-delayed giant space telescope will finally launch on Dec. 18.
Image Credit: NASA/Chris Gunn