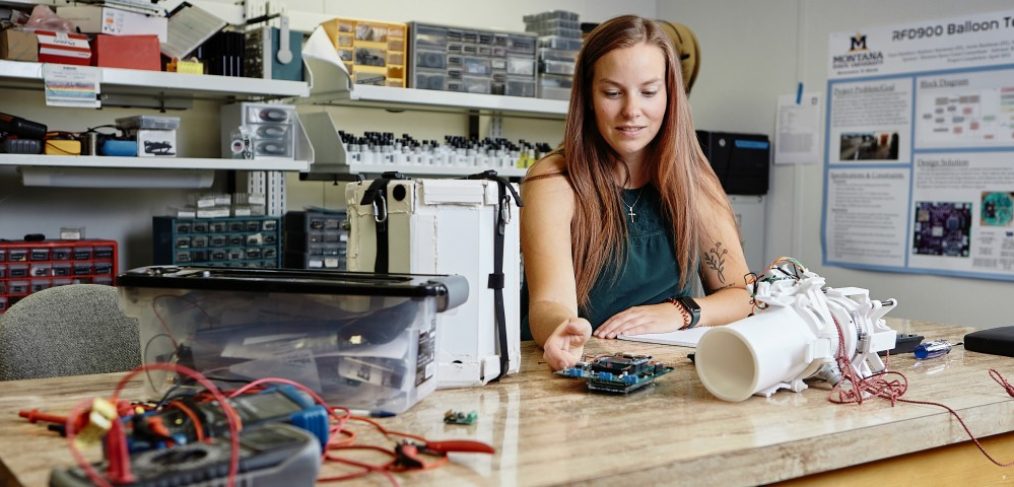 Montana Space Grant Supports Students with NASA Internships in High Altitude Ballooning
BOZEMAN — Thanks to the Montana Space Grant Consortium, Montana State University students can take part in NASA internships without leaving the state, and this summer, senior Sam Riebling became the first technology education student to join the cohort.
Riebling, originally from Colorado, hadn't intended to pursue the BOREALIS internship, but after taking courses from Montana Space Grant Consortium flight director Mike Walach, she found herself drawn to the program, which is open to all majors. While most interns come from the Norm Asbjornson College of Engineering, Reibling became one of the first from MSU's College of Agriculture and the very first from the Department of Agricultural and Technology Education.
Image credit: MSU Photo by Adrian Sanchez-Gonzalez