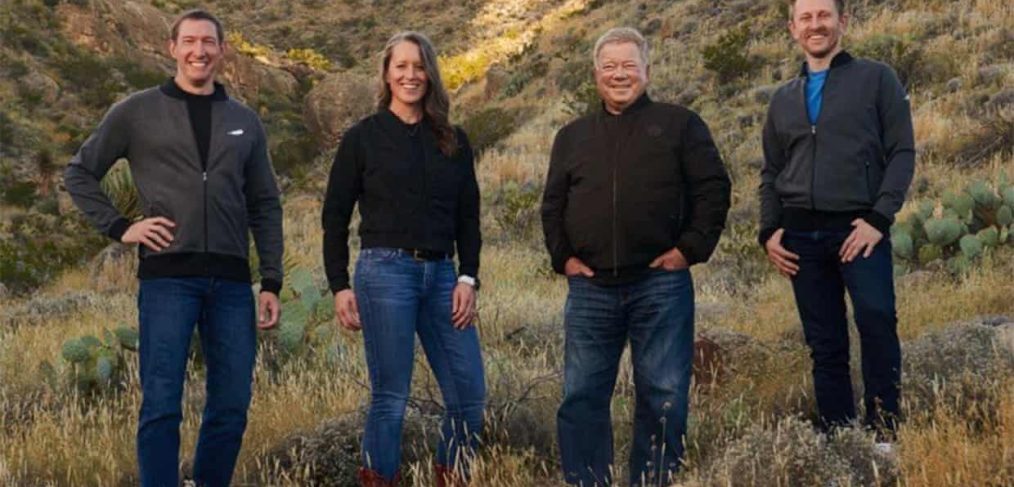 Blue Origin Launch & Star Trek: Truly Shooting for the "Final Frontier"?
The 90-year-old actor William Shatner, best known for his leading role as Captain James Tiberius Kirk of Star Trek: The Original Series, is headed to space, for real this time. Shatner will be launched off this Wednesday by on-again-off-again richest man in the world Jeff Bezos's private aerospace company Blue Origin.
The entire premise of Star Trek was utopian: it pushed the limits of diversity, progressivism and inclusion on television and the science fiction genre. That Shatner would be affiliated with Bezos feels like a contradiction. And yet, colonialism and capitalism are too embedded within the culture of the United States for even sacred projects like space travel or Star Trek to remain unsullied.
Image credit: BLUE ORIGIN/AFP/Getty Images