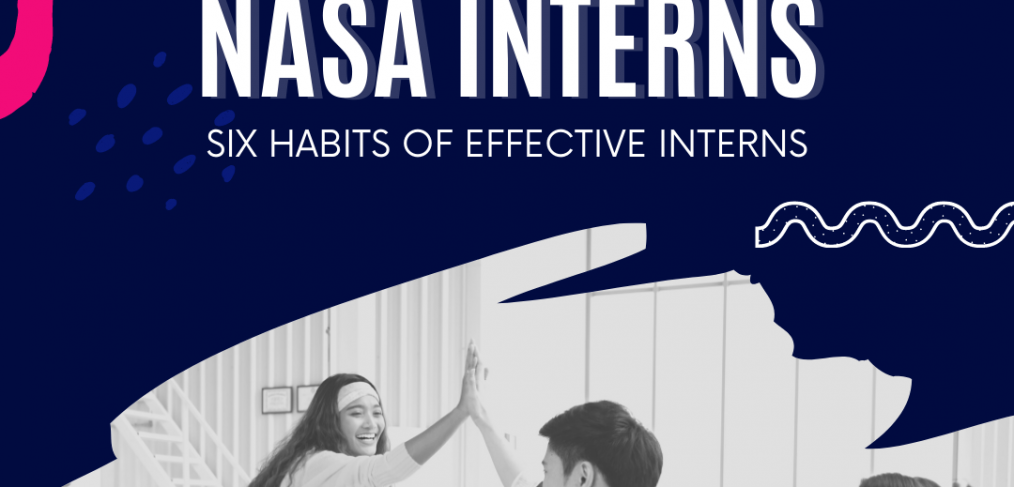 Six Habits of Effective Interns
Thousands of students apply for NASA internships every session and a few hundred of them are selected to support NASA missions each session. There are various reasons why a student may be selected for an internship at NASA. The vast majority of interns who are selected achieve their academic success by developing and applying effective work and study habits. For students seeking a NASA internship, we say to keep going, develop new habits like the ones below, and apply what you know to internship projects that align with your career interests. Here are six effective habits of successful interns at NASA that you can aim for today:
1. Set goals for yourself
Once a month take some time out of your busy schedule to set some goals. These can be goals about your career, internship, or projects.
Some good examples of goals are:
Take good detail notes
Set an hour to check in with your mentor
Attend one center event per month
Become comfortable with virtual platforms
Set some time for training materials each week
Learn a new skill about your mission