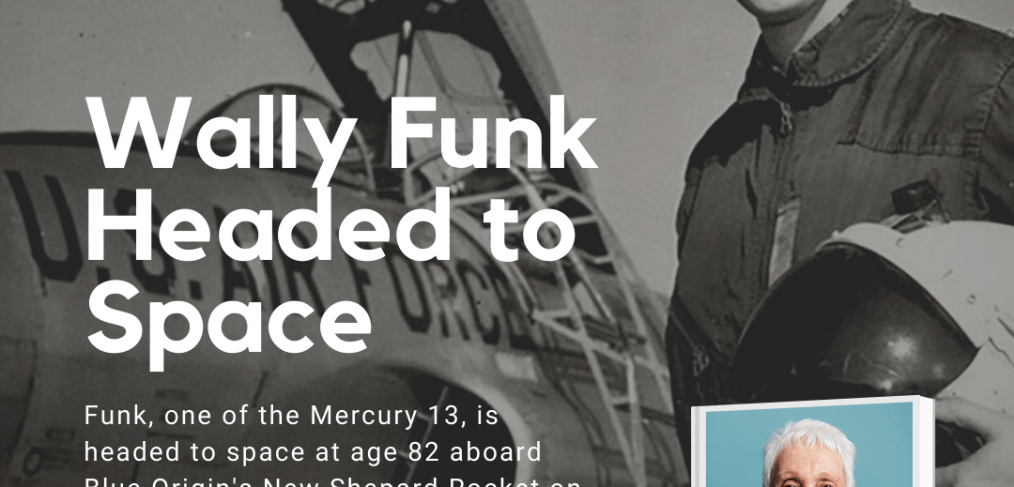 Blue Origin will fly female aviator Wally Funk, one of the Mercury 13, on 1st crewed launch
Aviator Wally Funk wanted to be an astronaut in the earliest days of spaceflight. Sixty years later, on July 20, she'll finally go to space with Blue Origin.
Funk was one of 13 female aviators later dubbed the Mercury 13 who, in 1961, passed all the exams necessary for admission to NASA's astronaut corps and lobbied the federal government to send women into space. NASA and Congress demurred and women were excluded from becoming U.S. astronauts for more than a decade; Sally Ride became the first American woman to fly in space in 1983.
But, if all goes according to plan, in just three weeks, Funk will spend four minutes beyond the bounds of gravity. "I'll love every second of it," Funk said of her flight in a video released by Blue Origin. "I can hardly wait."
Read the full article on Wally funk here.
Author: Meghan Bartels
Live Updates:
Blue Origin will launch its first crewed mission on its New Shepard rocket July 20 to fly its billionaire founder Jeff Bezos and three other passengers to suborbital space and back. Liftoff is set for 9 a.m. EDT (1300 GMT) from Blue Origin's Launch Site One in West Texas and will launch Bezos, his brother Mark Bezos, Mercury 13 and aviation pioneer Wally Funk and 18-year-old Oliver Daemon.
Space.com will bring you all the latest updates of Blue Origin's First Human Flight here.
Authors: Meghan Bartels & Space.com Staff