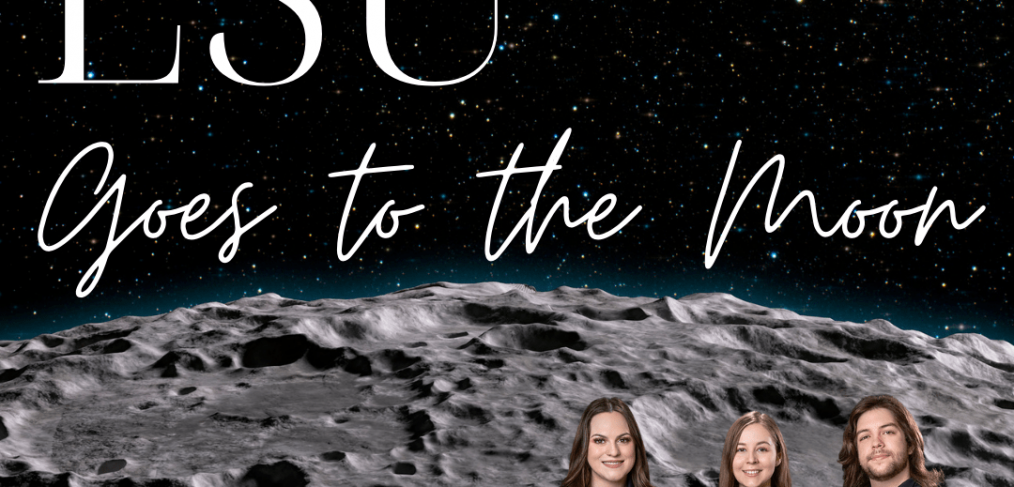 LSU Goes to the Moon
BATON ROUGE, May 4, 2021—Next year, Louisiana State University (LSU) will be the first university in the world to put technology on the Moon. The Tiger Eye 1 research mission is part of a multi-disciplinary university-industry collaboration to make future space travel safer for people and equipment by providing insight into the complex radiation environment in space. LSU's radiation detection device is now officially on the manifest for the broader IM-1 mission, the first in a series of commercial flights (and the first-ever to land on the Moon) that will bring science and technology to the lunar surface through NASA's Commercial Lunar Payload Services (CLPS) initiative. This will also be the first time the U.S. lands on the Moon since 1972 and the Apollo program.
Students in five different LSU colleges and schools are leading the charge under the direction of Assistant Professor Jeffery Chancellor in the LSU Department of Physics & Astronomy, head of its Space Radiation Transport & Applied Nuclear (SpaRTAN) lab. All are undergraduate seniors from Louisiana.
Image Credit: Eddy Perez/LSU
Author: Elsa Hahne