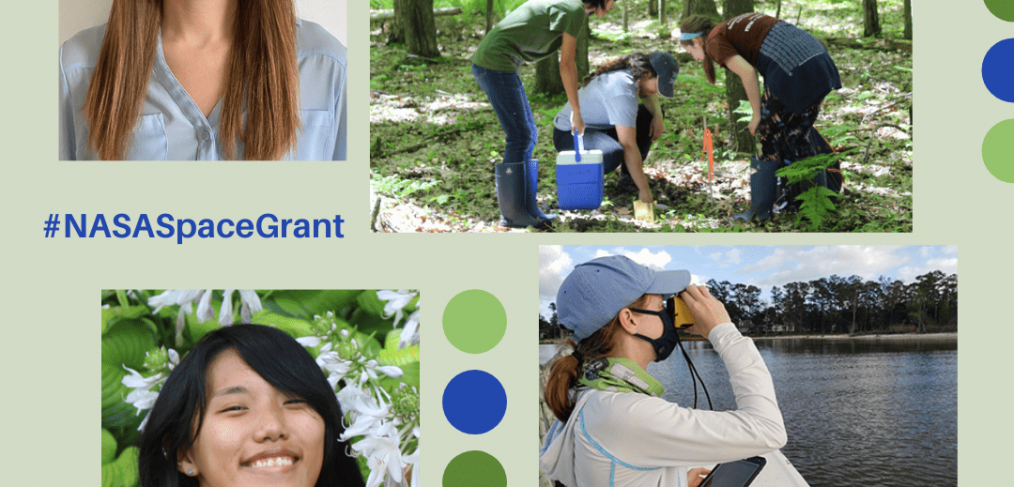 NC Sea & Space Grant Programs Announce New Fellows
North Carolina's Space Grant and Sea Grant programs are pleased to announce recipients of joint graduate research fellowships for 2021-22: Maya Hoon of the University of North Carolina at Chapel Hill and Jessica Richter of East Carolina University.
This fellowship provides support for graduate students researching high-priority needs within North Carolina watersheds, coastal areas and nearshore environments. The graduate students will utilize data from the vast archives and remote-sensing capabilities of NASA and the National Oceanic and Atmospheric Administration (NOAA), including data collected from airplanes, unmanned aerial vehicles or unpiloted submersibles or other technologies in their work.
Read the full article on the NCSGC website.
Image Credit: NC Space Grant & NC Sea Grant
Author: Lee Cannon