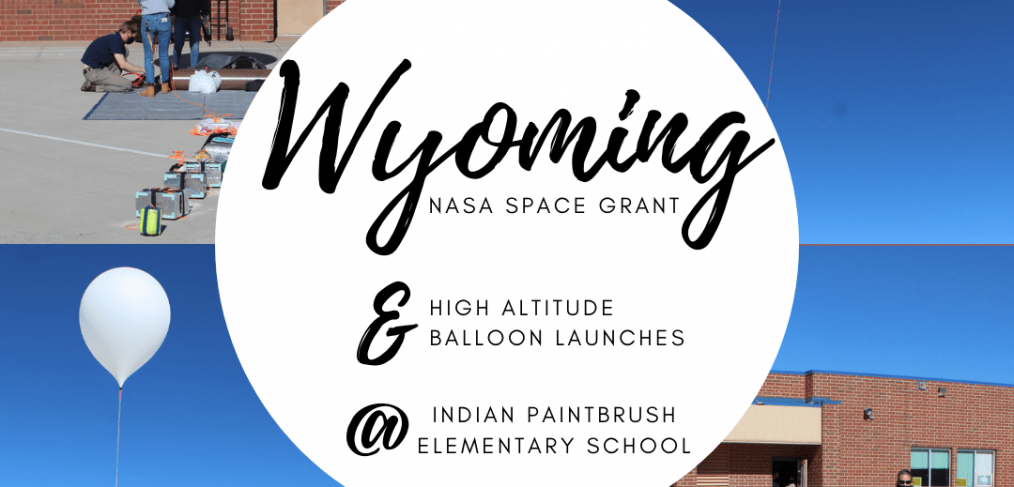 Indian Paintbrush Elementary Participated in High-Altitude Balloon Launch
LARAMIE, Wyo. (May 6, 2021) – Third grade students at Indian Paintbrush Elementary School (IPES) participated in a high-altitude balloon launch in conjunction with the University of Wyoming (UW) NASA Space Grant Consortium this morning. The event was planned to be a fun event that rounded out the students' weather science unit.
Third grade students created payloads that were attached to a parachute and then attached to the balloon. The UW team sent up GPS tracking devices and cameras so students can see how high and how far the balloon went. Then, when the balloon is collected, they can watch on what happened to the balloon by replaying the cameras' videos.
Image credit: Wyoming Space Grant and Indian Paintbrush Elementary School