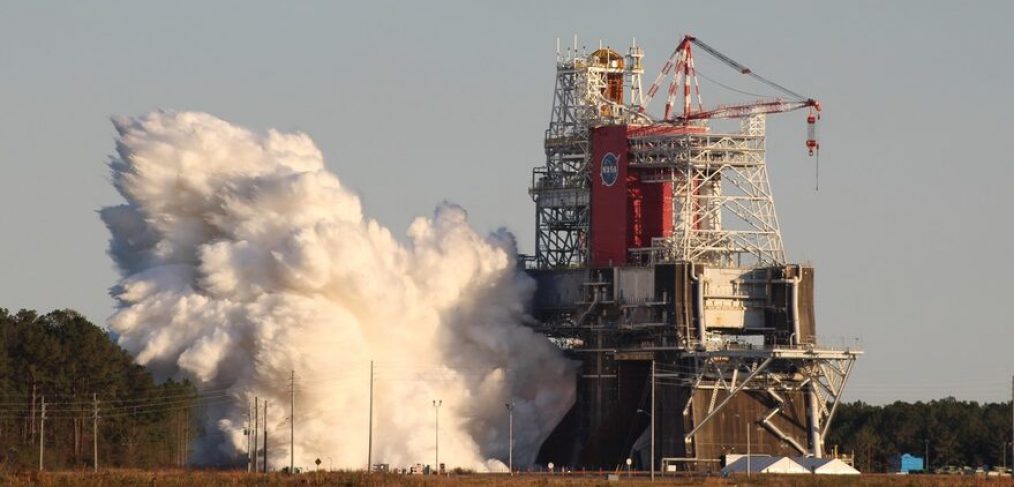 NASA to perform second SLS Green Run test
WASHINGTON — NASA will carry out a second hotfire test of the Space Launch System core stage, a move that makes it more likely the vehicle will miss its scheduled launch date of late this year.
NASA announced late Jan. 29 that it will re-run the static-fire test of the core stage's four RS-25 engines no earlier than the final week of February at the Stennis Space Center in Mississippi. That test is the last step in the Green Run test campaign that started one year ago.
Image Credit: SpaceNews/Jeff Foust