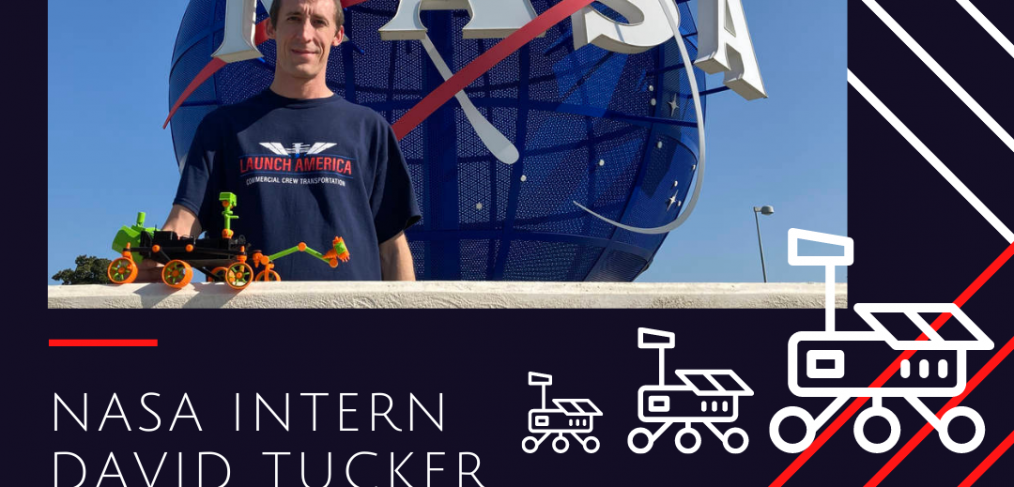 NASA Intern Thankful for New Career
David Tucker had spent nearly 20 years cooking at restaurants and hotels, with the last eight spent as a sous chef. "When everyone else is excited for a holiday and saying, 'Yay! It's Thanksgiving!' I would think, "Okay so that just means I get to work twice as hard now." He was in his mid-30's when he realized he just wasn't happy and wanted more for himself.
So, he enrolled at Thomas Nelson Community College (TNCC) on a whim. "It was kind of daunting at first, being out of school for that long. And you don't even write or use a computer when you're working in the kitchens, it's just non-stop hands-on work." Still, he knew he wanted to change his own trajectory somehow. "I wasn't even sure about what major to take. I knew I was good with my hands, putting things together, so I decided on Mechanical Engineering Technology. I thought there would always be a need for engineering."
When he took that path he never thought a career at NASA was a possibility, until a teacher came in one day and encouraged students to apply for the STEM Takes Flight program https://vsgc.odu.edu/stemtakesflight/.