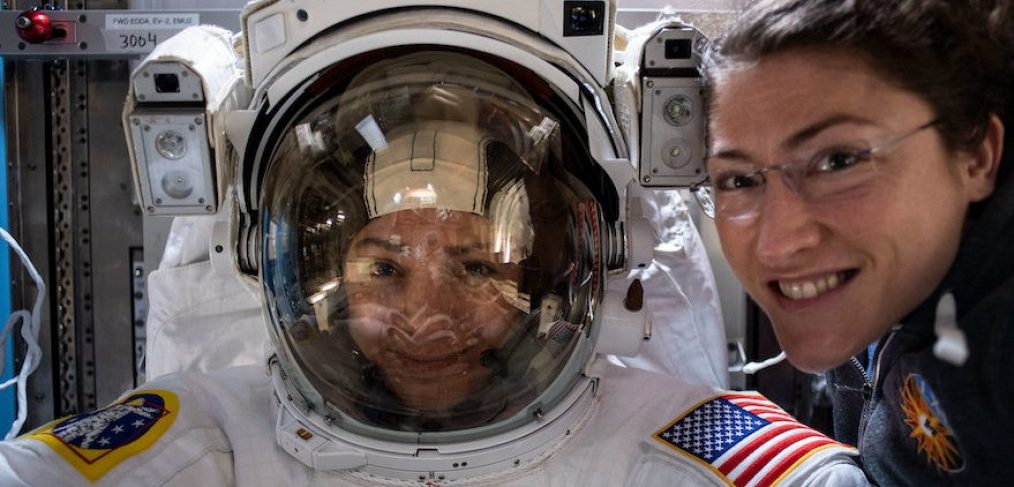 Op-Ed | What the 2010s taught us about women in space
Is the future of spaceflight female?
Astronauts Christina Koch and Jessica Meir captured the world's attention with their historic all-woman spacewalk at the end of 2019. The 2020s is beginning with the duo scheduled to repeat their historic first twice more by the end of January. Is the future of spaceflight female?
If popular culture mirrors society, it is clear society craves more women in science, engineering, and space — not in skimpy skirts and silent roles, but as central characters that drive the story. Hidden Figures, a 2016 movie based on the book by the same name, told us the forgotten story of three African American women who helped launch John Glenn into orbit during America's Jim Crow era.
Read the full article by by Inga Popovaite here.
Image credit: NASA