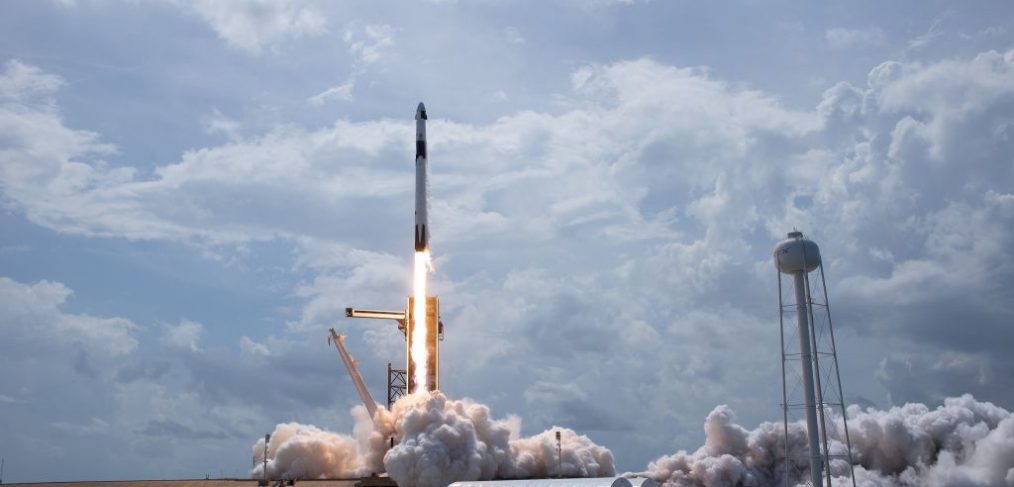 NASA's SpaceX launch is not the cure for racial injustice on Earth
The inspiration that human spaceflight brings cannot erase the anger and pain felt by communities around the United States who are reeling from violence and racial injustice.
This weekend, Americans celebrated the launch of SpaceX's Demo-2 mission, a historic crewed mission that returned astronaut flights from U.S. soil for the first time since 2011. The mission launched NASA astronauts Bob Behnken and Doug Hurley to the International Space Station on a SpaceX Crew Dragon capsule.
But at that same moment, people across the country were protesting the death of George Floyd, who was killed Monday (May 25) when the now-former Minneapolis police officer Derek Chauvin pressed his knee on Floyd's neck while other officers looked on. Chauvin was arrested and charged with third-degree murder and second-degree manslaughter on Friday (May 29), but the incident, captured on video and stemming from a history of police brutality against people of color, has sparked outrage across the nation.
Image credit: Bill Ingalls/NASA