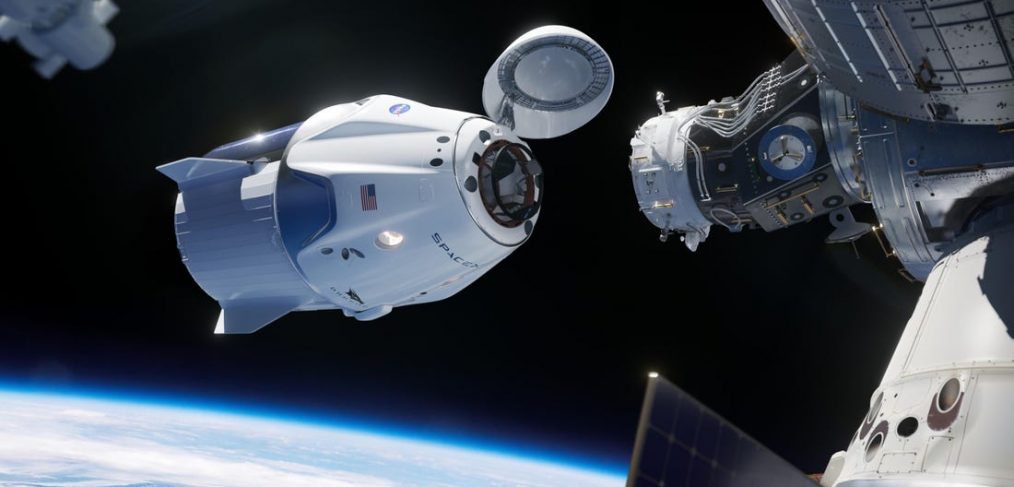 SpaceX Docking at the Space Station: Latest Updates
Astronauts dock with space station, fulfilling historic trip to orbit.
The Crew Dragon has arrived.
A SpaceX capsule carrying two NASA astronauts docked at the International Space Station on Sunday morning, less than a day after a historic launch that marked the first time humans had ever traveled to orbit in a spacecraft built and operated by a private company.
The approach of the Crew Dragon proceeded smoothly, about 15 minutes ahead of schedule, with a camera on the space station capturing the red, green and white lights of the capsule as it steadily crept up over the course of a couple of hours. The astronauts, Robert L. Behnken and Douglas G. Hurley, took over manual control for a while, firing the thrusters to nudge the position of the spacecraft, before turning control back to a computer for the final steps leading to docking.
Check out the New York Times page for live updates!
Image credit: Business Insider