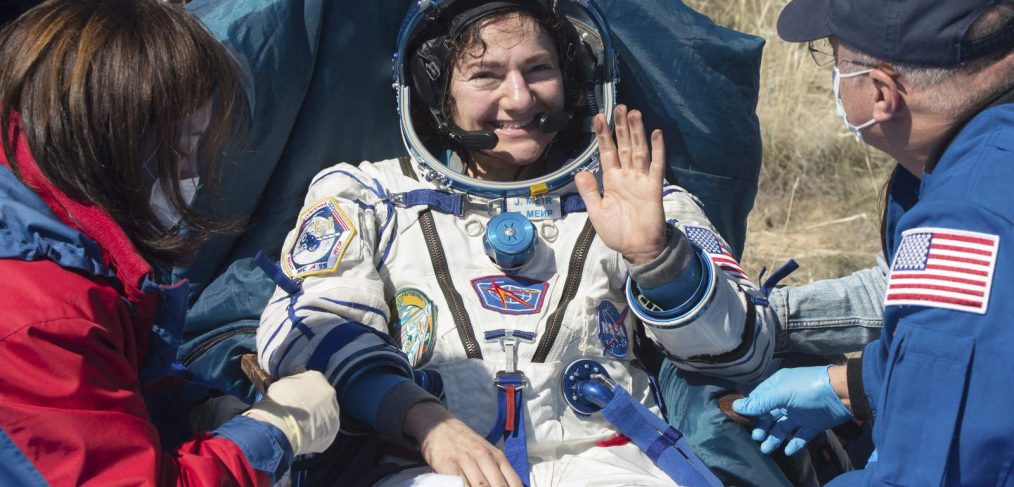 Maine astronaut Jessica Meir comes down to Earth after 86.9 million-mile trip
After 205 days in space and 3,280 orbits of Earth, astronaut Jessica Meir landed safely back on earth at 1:16 a.m. EDT in a remote area of Kazakhstan.
Meir, along with  Soyuz Commander Oleg Skripochka and fellow NASA astronaut Andrew Morgan will travel by helicopter to Baikonur after being given preliminary health checks. Meir and Morgan will then board a NASA plane and fly back to Houston.
📸: #Click2Houston