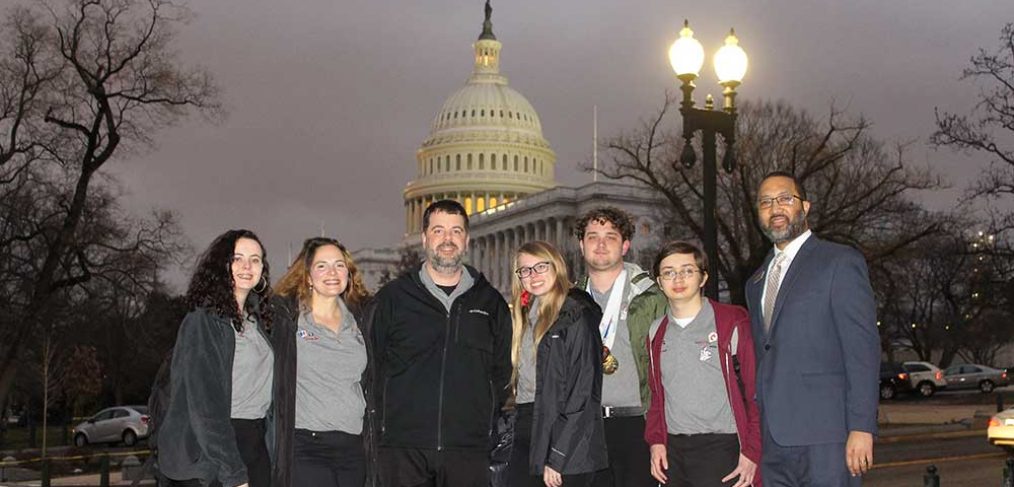 National Spotlight Shines on ECC Balloon Team
Edgecombe Community College was the only community college in the nation to participate in a celebration of Space Grant's 30th anniversary in Washington, DC.
Held February 25, instructors Rebecca Stamilio-Ehret and Trey Cherry attended along with four students: Emily Brake, Emilee Moore, Garrett Parker, and Harry Snell. ECC President Dr. Greg McLeod also was present.
ECC's display highlighted the College's success with the High Altitude Balloon Team Competition and undergraduate research program and the successes balloon team members have attained through SkillsUSA.