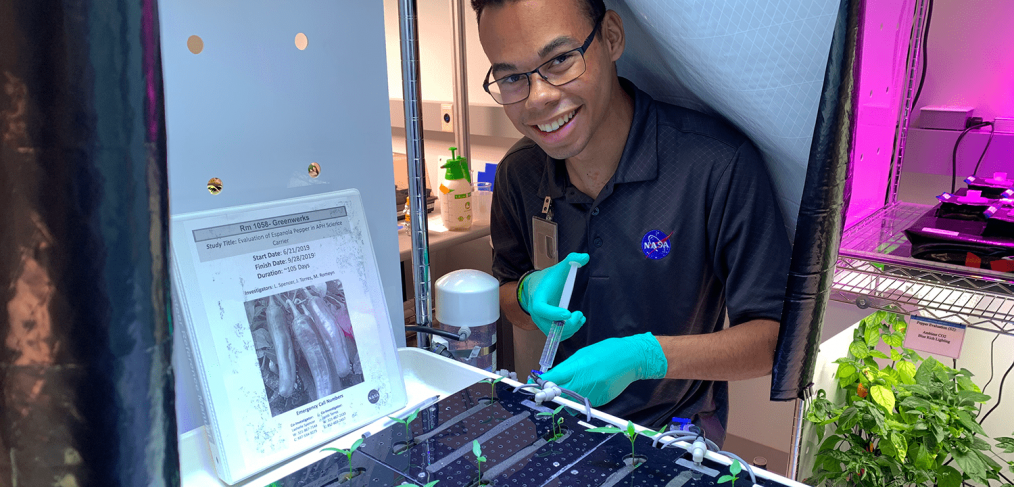 One Giant Leaf for Mankind
With plans to establish a permanent base on the moon's surface in the next decade or so, NASA is one step closer to sending humans to Mars. But a mission to the red planet will likely take years to complete, begging the question: What will astronauts eat during their interplanetary voyage?
The answer: Vegetables, according to Joseph Taylor, a senior at NC State's College of Natural Resources and College of Agriculture and Life Sciences.
Taylor, who is double majoring in environmental science and plant biology, recently spent the summer interning at NASA's Kennedy Space Center in Florida. As one of nine students selected to assist the agency's food production team, Taylor's main task was to identify candidate crops for missions to the moon and Mars.
Read more about Joseph Taylor's biology work for NASA.