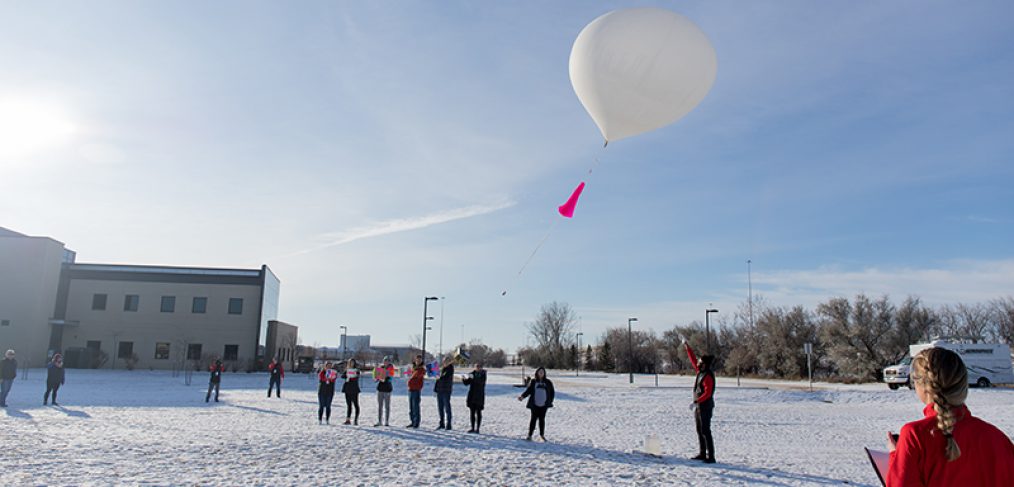 Reaching new heights with North Dakota youth
Near-Space Balloon Challenge hosts middle and high school student teams at UND to send experiments miles above Earth
It can't be snowing. It can't be too windy. Ideally, it shouldn't even be cold, because freezing temperatures complicate things, too.
To launch a weather balloon, conditions need to be right, in other words. That means making the launch in North Dakota in the middle of November is a dicey proposition at best.
And when close to 100 students from around the state are descending on campus to see their weeks and months of hard work — in the form of balloon payloads — ascend through the Earth's atmosphere, that pumps up the pressure on organizers, too.
But on the weekend of Nov. 22 and 23, sunshine, a breeze and above-zero temperatures meant it was "all systems go" for the Near-Space Balloon Challenge, whose coordinators, UND graduate students and middle and high school students worked together to launch a variety of experiments.