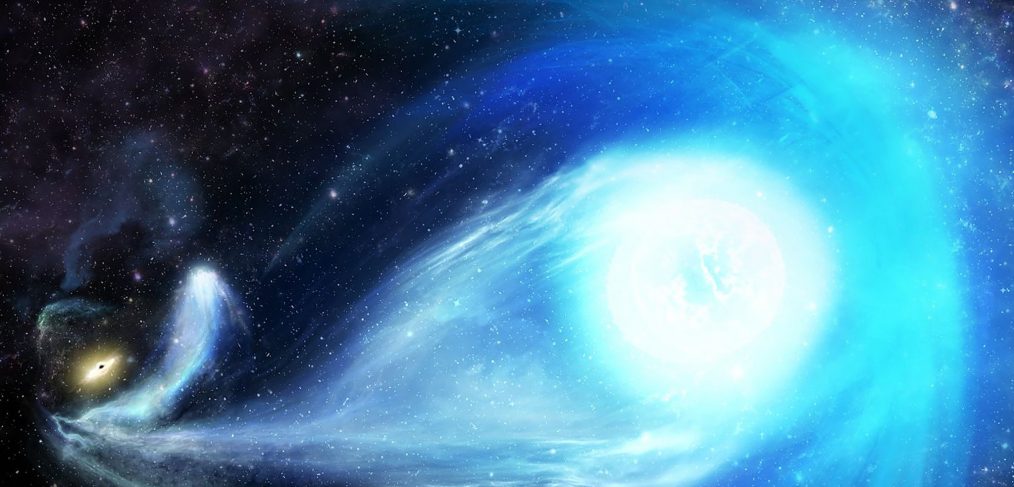 A Black Hole Threw a Star Out of the Milky Way Galaxy
There are fastballs, and then there are cosmic fastballs. Now it seems that the strongest arm in our galaxy might belong to a supermassive black hole that lives smack in the middle of the Milky Way.
Astronomers recently discovered a star whizzing out of the center of our galaxy at the seriously blinding speed of four million miles an hour. The star, which goes by the typically inscrutable name S5-HVS1, is currently about 29,000 light-years from Earth, streaking through the Grus, or Crane, constellation in the southern sky. It is headed for the darkest, loneliest depths of intergalactic space.