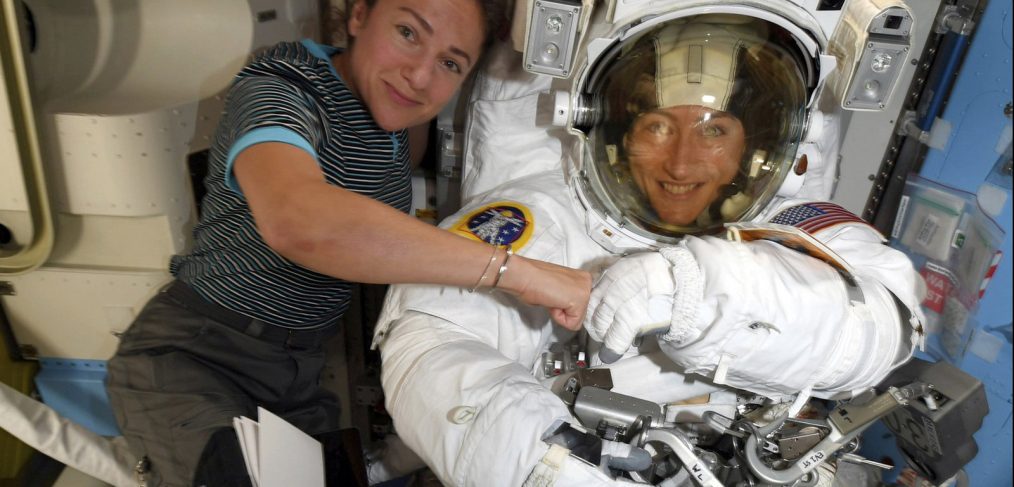 NASA Moves Up 1st All-Female Spacewalk to This Week
We won't have to wait quite as long as we'd thought for the first all-female spacewalk, if all goes according to plan.
NASA astronauts Christina Koch and Jessica Meir had been scheduled to venture outside the International Space Station (ISS) together next Monday (Oct. 21), as part of a series of excursions to install new batteries. But they've been retasked and fast-tracked, thanks to the failure of one of the orbiting lab's power controllers over the weekend, NASA officials announced today (Oct. 15).
"@Space_Station update: our first all-female spacewalk with @Astro_Christina and @Astro_Jessica will be Thursday or Friday to replace a faulty battery charge-discharge unit," NASA chief Jim Bridenstine said via Twitter. More details will be relayed during a press conference later today, he added.