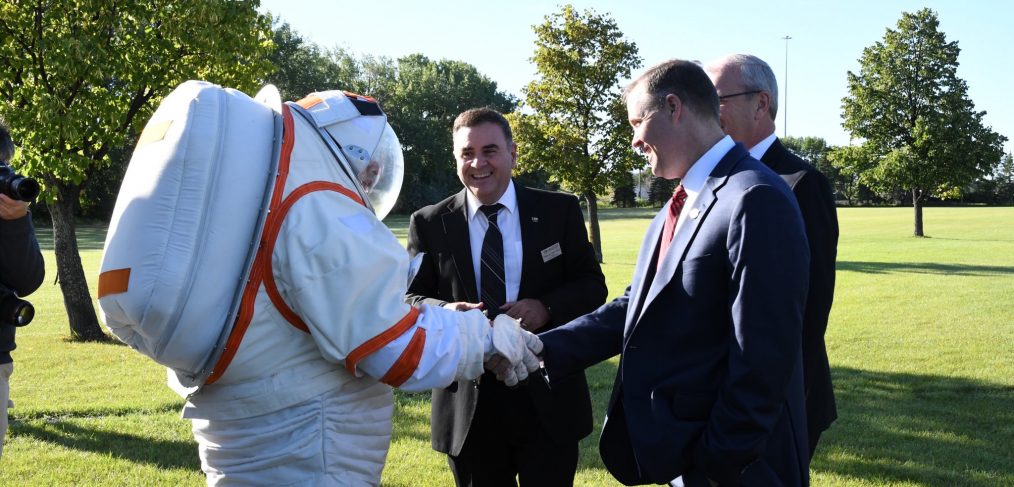 NASA administrator visits UND
The University of North Dakota's relationship with NASA was brought to the forefront on Wednesday, Sept. 4, with a visit from the agency's top leader.
NASA Administrator Jim Bridenstine, alongside Sen. Kevin Cramer, R-N.D., spent time touring UND's space-related facilities, including its Mars habitat. The two also participated in a town hall discussion with UND students, faculty and staff.
UND has a strong research relationship with NASA. UND is the lead institution for the North Dakota Space Grant Consortium and ND NASA EPSCoR.
UND's Human Spaceflight Laboratory, which was formed 15 years ago, focuses on the research, design and production of spacesuit and habitat prototypes. UND is the first university with a NASA-funded laboratory dedicated to designing and constructing space-exploration and planetary surface-exploration suits.