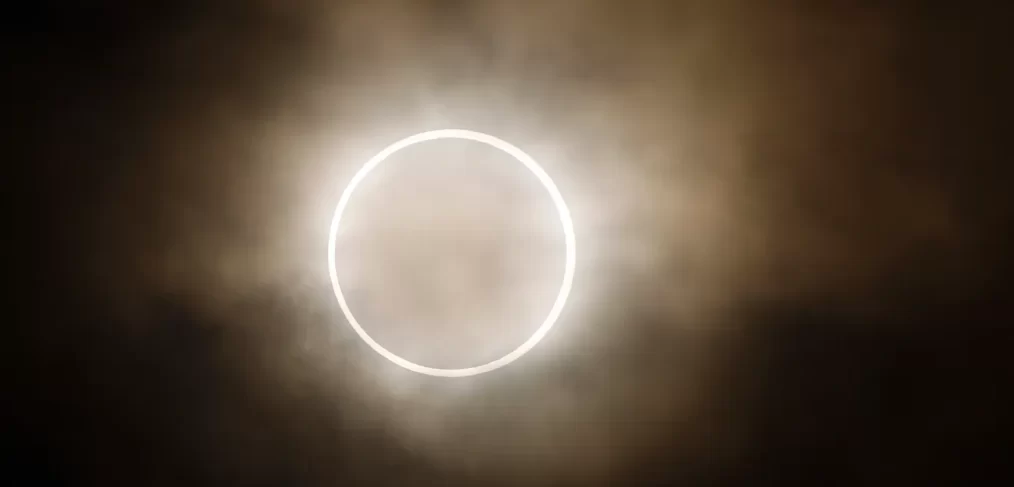 A solar spectacle will cross the sky this weekend when an annular eclipse known as the "ring of fire" appears across the western hemisphere.
Known as the "ring of fire" thanks to shape of circular light created by the partial eclipse, the event is expected to occur this Saturday, Oct. 14, and travel from the coast of Oregon to the Texas Gulf Coast, according to NASA.
The distinct annular eclipse is different from a total eclipse, the next of which is expected to occur in April, and will be the last opportunity for people in the states to catch a glimpse of a ring of fire for a number of years.
Read the full article on USAToday.com
Author Credit: Mary Walrath-Holdridge | USA TODAY
Image Credit: Shuji Kajiyama, AP