National Space Grant Foundation (NSGF) Appoints Kevin D. Freese as Chief Executive Officer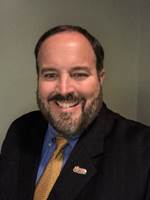 New Leadership to energize and accelerate National Programming, Awareness and Funding needed to inspire "Next Generation" students to pursue education, research and careers in science, technology, engineering and mathematics (STEM) and Space related endeavors for the entire USA and all its territories.
Dr. Philippe Geubelle, Chairman of the Board of the National Space Grant Foundation (www.spacegrant.org), announced "Our Board of Directors is elated to welcome Mr. Kevin Freese as our new Chief Executive Officer after completing an extensive national executive search to find a passionate executive leader of Kevin's caliber and credentials to lead our NSGF team." Mr. Freese shared "I am deeply honored and humbled to serve in this important role to help positively shape and change the future for attracting and inspiring our next generation to pursue exciting STEM and space related opportunities that lead to amazing discoveries and breakthroughs that change our world."

Mr. Freese has an extensive STEM and space related background, especially his leadership experience as a veteran USAF Officer with 12 years of active duty military service where he led the research development, test, manufacturing and deployment of tens of billions of dollars of many high profile aeronautical and aerospace vehicles and air breathing and rocket propulsion systems. Currently, Mr. Freese is Chairman of the Board of Cleveland, Ohio based technology, supply chain and e-commerce company, GroovyCandies.com, North America's favorite on-line Candy & Fun Super Store since 1999. Mr. Freese served as Chairman of the Board of the Ohio Northern University TJ Smull College of Engineering for four years and co-chaired the successful capital campaign to build the new engineering college building for Ohio Northern University, scheduled to open in Fall 2019. Mr Freese is a Trustee of Lake Health Foundation in North East Ohio, where he has served for nearly 20 years.
Mr. Freese has a broad and diverse entrepreneurial and executive leadership career in the candy and toy, radiology, cardiology, oncology, defense, aeronautical, aerospace, virtual reality, e-commerce, and real estate industries, as well as a board member and leader for a multitude of meaningful causes and foundations. During Mr. Freese's military career he led the C-5 Space Cargo Modification aircraft program for transporting cargo for the space shuttle program and was a Developmental Ground & Flight Test Director for a wide range of transport, special mission and other high profile aircraft. As well, Mr. Freese led long range propulsion facility planning for Arnold Engineering Development Center's liquid and solid rocket propulsion and gas turbine engine test facilities as well as managed improvement and modernization of complex subsonic to hypersonic wind tunnel and space chamber capital investment projects. Mr. Freese was appointed to numerous national working groups and panels for space propulsion, including nuclear thermal propulsion, as well as the Federal Laboratory Consortium. As a USAF officer, Mr. Freese also led the government oversight of General Electric military aircraft engine manufacturing, as well as marine and industrial class engines for US Navy destroyers. In Mr. Freese's post military career, he has held positions such as Chairman of the Board of regional real estate property management group Affordable Living Spaces, President of virtualreality defense contractor Raydon Corporation, Vice President of Worldwide Government Programs for ground support equipment global leader TUG Technologies, Vice President of the global nuclear medicine capital equipment leader ADAC Laboratories, and a host of other executive roles with General Electric Medical Systems, Siemens Medical Solutions, etc.
Mr. Freese holds a Bachelor of Science in Mechanical Engineering from Ohio Northern University, a Master of Science in Industrial Engineering from the University of Tennessee Space Institute and is a graduate of the prestigious Defense Systems Management College Program Management Course in Fort Belvoir, VA.
About National Space Grant Foundation
The National Space Grant Foundation (www.spacegrant.org) is a non-profit organization with a network of 850+ colleges, universities, museums, planetariums, laboratories, etc., and all 52 State and Territory Space Grant Consortia in the USA, as well as NASA charged with inspiring the "next generation" to pursue education, research and careers in Science, Technology, Engineering and Mathematics (STEM) and space related endeavors. Established in 1988 to "inspire the next generation of explorers," Space Grant has evolved into a powerful national grassroots educational network that significantly contributes to developing America's critical STEM and space related students and workforce of tomorrow. The NSGF network of over 22,000 educators annually reaching over 400,000 pre-college students has resulted in over 6,300 college students receiving space grant funding, with 84% of them remaining in STEM related fields.
Contact Shirley Campbell, National Space Grant Foundation, at 202-536-3030 for any inquiries or further information.