Tennessee Space Grant Consortium
APSU Research Infrastructure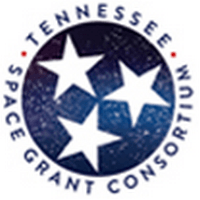 Program Type: Research Program
A study of the reported variability of the Sloan Digital Sky Survey SDSS standard star BD plus 17 4708. This star, one of the three fundamental standards of the SDSS standard star network was reported as a possible variable star, Bohlin and Landolt, 2015, Astronomical J., 149, 122, ArXiv 1502.01754v1, based on observations made in the mid1980s. We undertook a study of the stability of this star during the eight year period, 2000 to 2008, during the SDSS I and II surveys using the raw observational data. We also developed and began to implement a follow on observing program to monitor this star.
A second project involves a study of the underobserved Galactic star cluster Dolidze 35. The initial study is to obtain photometry of the cluster to better determine membership. This work involved the WIYN 0.9m telescope and the WIYN 3.5m telescope.
The second portion of the project is a spectroscopic study of the cluster to determine metallicity, primary goal, and search for radial velocity variables which might signal the presence of exoplanets secondary goal.
Finally, they studied Mixed Se and Te based multinary (e.g. with more than 3 chemical components) glasses have been shown to possess improved IR optical properties compare to binary or ternary counterparts, which can lead to their applications as IR optical fibers, lenses, windows and non-linear optical elements. Possibility to use these materials in optical filters (which are important elements of most optical and photometric systems used in sky surveys), various optical circuits and devices, and more generally for signal processing applications, is evaluated.
Our goal is to design multilayered optical filters utilizing chalcogenide glasses, for a wide range of applications, requiring a wide range of refractive indexes. Index of refraction as well as the optical gap of these materials can be changed by simple composition variation, since the chalcogenide glasses possess the widest glass-forming regions among all glassy materials. Combining chalcogenide thin film layers of different composition, thickness and number provides the opportunity to create filters for very specific applications.