North Carolina Space Grant Consortium
Affiliate Programs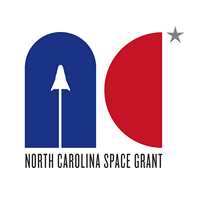 Program Type: Higher Education, Pre-College, Informal Education, Research Program
Reporting period covers Fall 2017, Spring 2018 and Summer 2018 semesters:
Each Affiliate campus director at our 13 Affiliate institutions receives funds (called base funds) to manage the Space Grant program on their respective campuses. Funds are used to support student research, higher education projects, and precollege/informal education programs in their local communities.
At the conclusion of each fiscal year, campus directors are required to submit a progress report to demonstrate how their local programs contribute to NASA and NCSG strategic goals.
In order to receive base funds, Affiliates must submit to the NCSG central office an annual work plan and budget (following guidelines of the Request for Proposals). The total award amount was $10,000; Affiliates are required to cost match the NASA funds 1:1. This funding level is contingent on NASA funding.